2014.02.01(sat.)- 02.28 (fri.) STABILIZATION | Keisuke Matsuda Solo Exhibition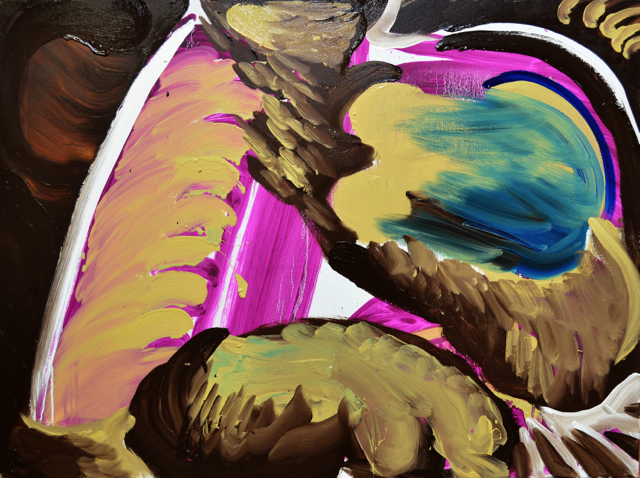 UNTITLED | 2013
oil on canvas | 970 x 1,310 mm | © keisuke matsuda
"STABILIZATION"
keisuke matsuda solo exhibition
2014.02.01 (sat.) – 02.28 (fri.)
open on fri., sat., and sun. 12:00-18:00
weekday appointments are available
opening reception: 18:00-20:00 on February 1st
The reality of my life and my feelings directly connect with my vision. I have been challenging to paint exactly what come into mind. For this exhibition, I try to stabilize the reality of my life, my expression by oil paints, and the image I see in mind onto canvas.
Keisuke Matsuda
Born in 1984. Keisuke Matsuda graduated from Kyoto City University of Arts with MFA of oil painting. In 2009, he won The Jury (Naoki Sato) Award in
ART AWARD TOKYO
. In 2013, his work was exhibited at
Museum of Contemporary Art Tokyo
after being selected for
TOKYO WONDER WALL
.
Matsuda says that he becomes united with the world surrounding himself when he succeeds in painting or drawing the images that appear in his mind before they disappear. Over time, his works have progressed in sophistication and having accomplished expressing these pure images onto canvas. In STANBILIZATION, Matsuda's fifth solo exhibition at eN arts, observers will enjoy Mtsuda's latest paintings in which he stabilizes those pure images with touches of artistic elements. Matssusa's bold compositions, powerful and persuasive brushstrokes, and unique color combinations will remain embedded in observers' mind. We hope you will enjoy Matsuda's world.
Naomi Rowe | eN arts
There is a column written about Keisuke Matsuda by Minoru Shimizu, a leading contemporary art critic in Japan.
ART iT